Paris is hands down one of my favorite cities! There is nothing like drinking in the food, fashion and culture first hand. I have been lucky enough to spend a fair amount time here over the years and the city holds some of my greatest memories (I got engaged here, it doesn't get better than that). This time around I had the pleasure of making the trip with one of my best friends and fellow milliners Cassie MacGregor from The House of MacGregor in Dallas, Texas.
One of the things that makes a JCM hat a cut above is that I work hard to source the best materials and one of the best places to buy those materials is Paris. There are still many ateliers where gorgeous silk flowers are being made by hand, entire shops dedicated to selling gorgeous ribbons woven in France and basement studios where one can find rabbit fur felt in the most divine, saturated colors. Everything is so beautiful, the colors and textures so rich and the added bonus of working one on one with the women who bring it all to life, it's just such a treat!
On this trip I focused on shopping for an array of beautiful straws and one of a kind trims to make hats for the Kentucky Derby and Opening Day at Del Mar. I filled the coffers with the most gorgeous flowers and feather trims to create stand out hats and to give clients shopping for custom creations an endless selection of options to choose from.
Wander through the pictures below to see some of the treasures I brought home as well at some of the artisans at work creating their beautiful pieces. It was an incredible, fun filled and inspiring trip and one that is sure to have a large impression on the spring / summer collection!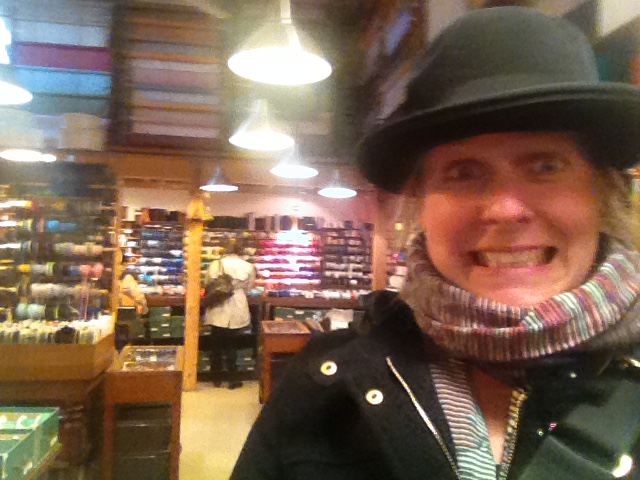 Don't worry, there is more to come on my trip to Paris! In my next post I will share some of my favorite places to eat and shop, because let's face it all work and no play, is no way to spend your time in Paris. xo j-co